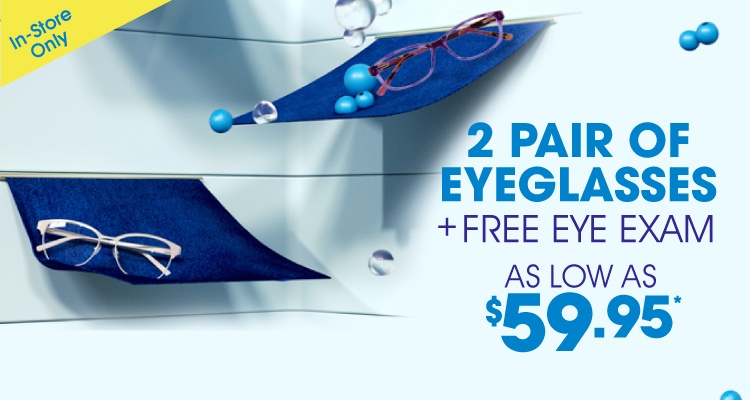 Welcome to My Eyelab Stafford
Satisfy your eyes at My Eyelab! Our dedicated team strives to make your eye care experience easy and convenient! Patients love My Eyelab because we've created a streamlined, innovative telehealth-based eye exam. We have thousands of trendy, stylish frames available at affordable prices.
We are located near Highway 59 South, at the intersection of W Airport Blvd and Lumen Dr, across the street from Walmart, and next door to McAlister's Deli and Great Clips Salon.
Convenient, Free Eye Exams
Perfect vision is so satisfying! With our thorough eye exams, you'll get an updated prescription and learn if you have any early signs of dangerous eye conditions. Our telehealth exams provide prescriptions for either glasses or contacts.
The following tests are included in your eye exam:
Autorefraction
Keratometry
Tonometry
Retinal Evaluation
Visual Fields
Acuities & Refraction
Slit Lamp Test (as needed)