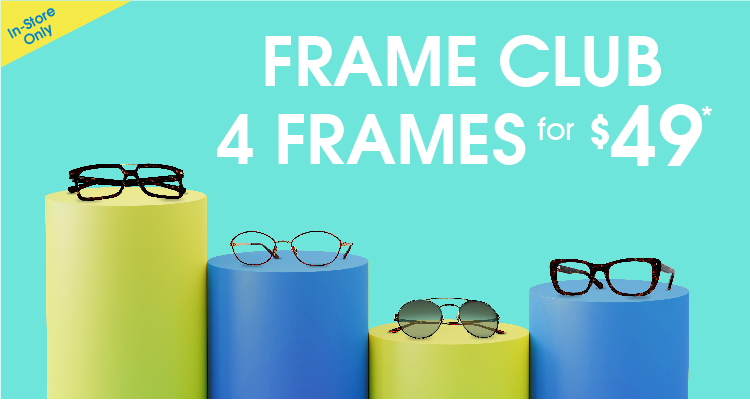 Join the Frame Club and get 4 Frames for $49*
A pair of glasses for work, for home, for anywhere life takes you! Join the Frame Club for only $49 and get two frames today and two frames next year. Even better, you can transfer frames to family and friends! Ask our sales associates for more details.
The Frame Club allows you to match frames to your style. Choose from thousands of fashionable frames for the look you love! Come in to My Eyelab today and speak with one of our team members about all the Frame Club benefits!