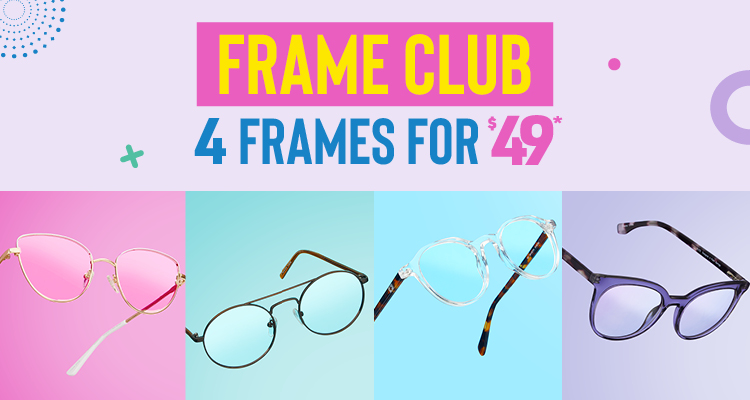 Frame Club Benefits*
Discover a new you with every frame you choose. Join in-store today for just $49 and get 4 free frames a year* and 50% off lenses (including coatings and add-ons*). Plus, the free frames are transferable to your friends and family.
Locate your nearest store to purchase glasses and enroll for only $49. Now you can also redeem your benefits anytime during the year*.