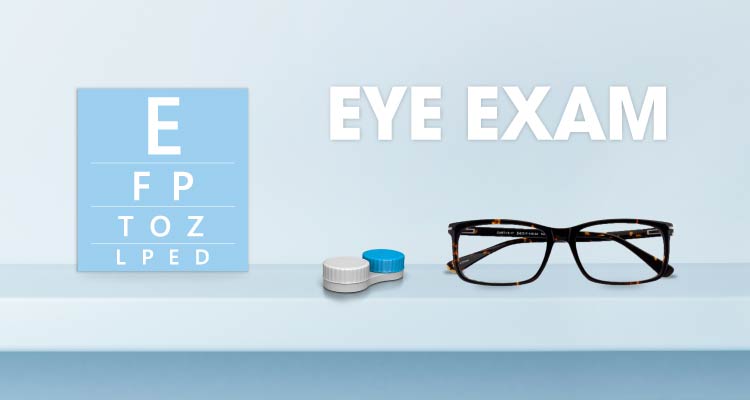 What to Expect
Our mission is making eye care easy, and your eye exam experience is no different. Our telehealth technology makes it possible for the doctor to always be available. This means you can get an eye exam appointment the same day at whatever time is most convenient for you, or just walk-in for an eye exam. No appointment necessary.
You will receive a complete eye exam that includes evaluating your overall vision health to help detect early signs of serious eye conditions, in addition to your eyewear prescription. The exam is fast, easy, and thorough. We leverage our exclusive telehealth technology to provide a reliable and safe experience that is affordable (with or without insurance). We offer eye exams for glasses and contact lenses. The contact lens exam also includes a prescription for glasses.
Here's what to expect:
Full patient case history – Submit your medical history on one of our handy digital tablets.
Prescreening - The technician will administer five pretests to give the doctor a more comprehensive assessment of your eye health, allowing screening for serious eye conditions such as glaucoma, macular degeneration, and cataracts.
The following tests are included in your eye exam:
Autorefraction
Keratometry
Tonometry
Retinal Evaluation
Visual Fields
The technician will then escort you to a private, sanitized examination room for an Acuities and Refraction Exam to test for your prescription. The telehealth exam is performed virtually via video-screen.
Slit Lamp evaluation – Administered by the technician as required, this assessment will evaluate the health of the front of the eye, where cataracts develop.
Receive prescription - The remote Ophthalmologist (MD) or Optometrist reviews all your test results and develops your customized eye care treatment plan and prescription.
What to Bring with You
Your current eyewear
Your current prescription
Insurance card if you have one
Your Covid-19 safety mask