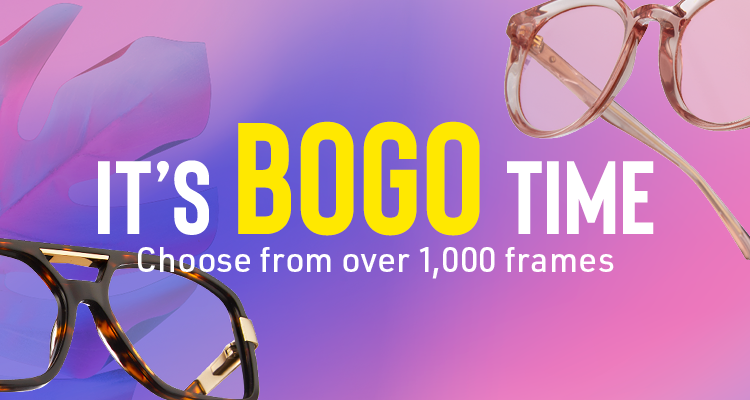 Buy 1, Get 1 Free + Free Eye Exam*
What's better than a great pair of glasses? How about a second pair free? When you purchase one complete pair of eyeglasses at regular price, you'll get a second complete pair free, including the cost of your eye exam.
Get a pair of glasses for home, and another for work, or school, or wherever you want to use them. Buy one pair of eyeglasses and get one free and get the best vision everywhere you go.
Take care of your vision and check your eyes with the free eye exam included. If you feel your eyes are getting tired while working or reading, or you are feeling it is too hard to focus on the things you need to do, maybe an eye exam can help you.
Take this special offer on your next visit to My Eyelab. Don't miss this deal, book your eye exam now.
*Purchase any pair of frames and lenses at our regular price and receive a second pair of frames and lenses at equal or lesser value free. Buy 1 Get 1 free applies to frames and lenses only; additional services or upgrades will be charged separately for both pairs. Cannot be combined with other offers or insurance. Customer will be charged for the cost of the eye exam and will receive a credit applied to customer's retail purchase (up to the total purchase price) for the value of the eye exam. Eye exams are provided by independent doctors of optometry or ophthalmology. My Eyelab® does not perform eye exams. Offer valid in-store only.